Wandering in the Desert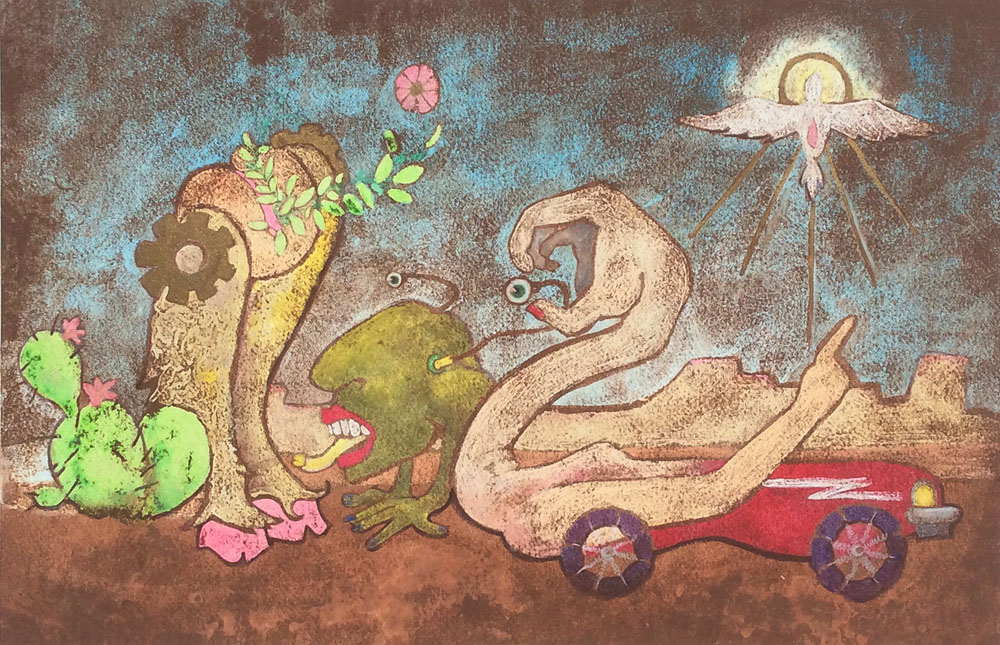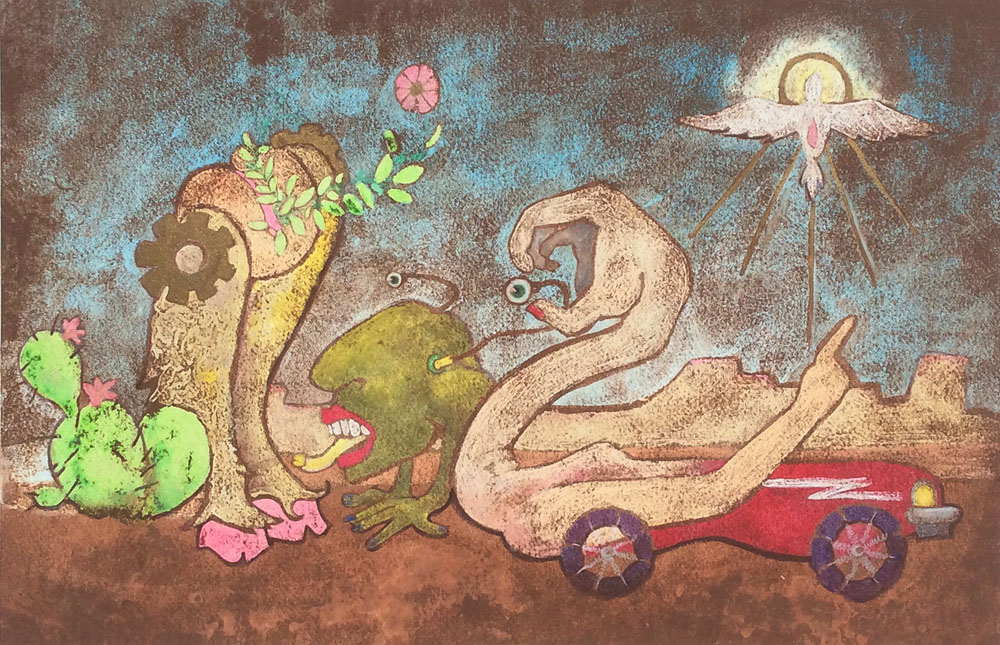 Wandering in the Desert
Original Painting, Framed: (click image for full view) watercolor and prismacolor on acid-free cotton rag, framed per artist's direction, using archival materials including UV protecting Museum Glass. Framed size is 24" x 17.75" horizontal.
Accessories with this image are available through my merchandising site: Affordable Allegories.
Wandering in the Desert
A Seeker of Truth wandered through the desert to find spiritual enlightenment. The cactus tells us that the desert nurtured and protected her. She worked hard (gears at her hips) and is, here, radiantly blossoming from her efforts. It's common on the Journey to Enlightenment for such radiant beings to attract those not whole within themselves. These hangers-on cajole or, worse, flatter the Seeker in an unconscious effort to be osmotically healed of their shortcomings. The Seeker is tempted to rest on her laurels and enjoy the blossoming of the seeds that she's planted and the admiration of others. Luckily, she has a strong drive (red car) to listen to her higher self (holy spirit), and will get her ass back in gear.