Missing the Forest for the Trees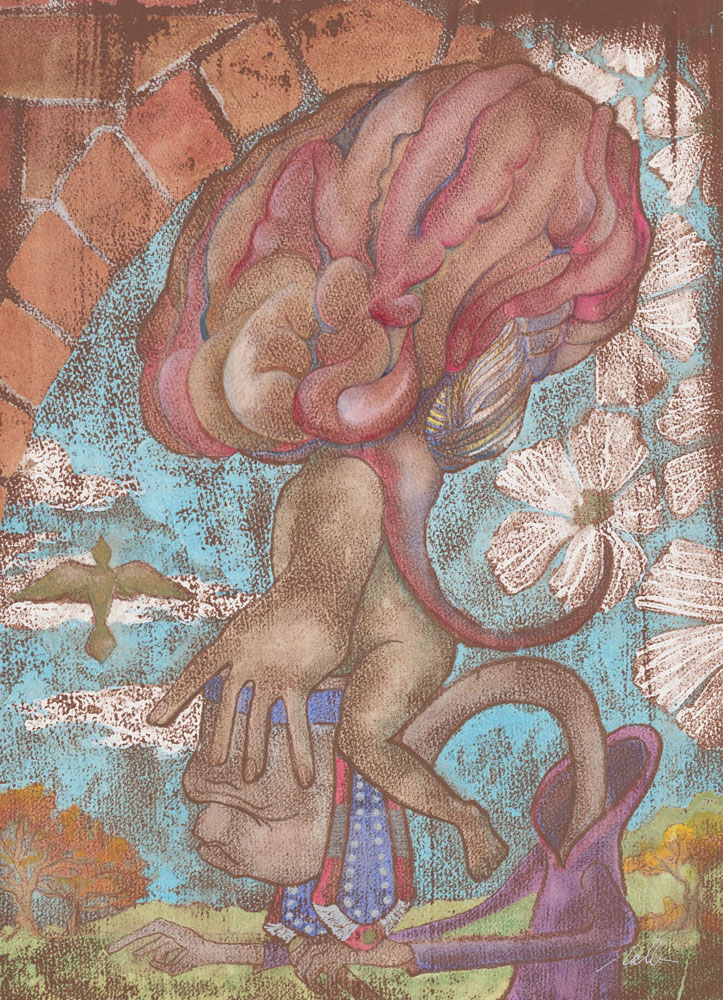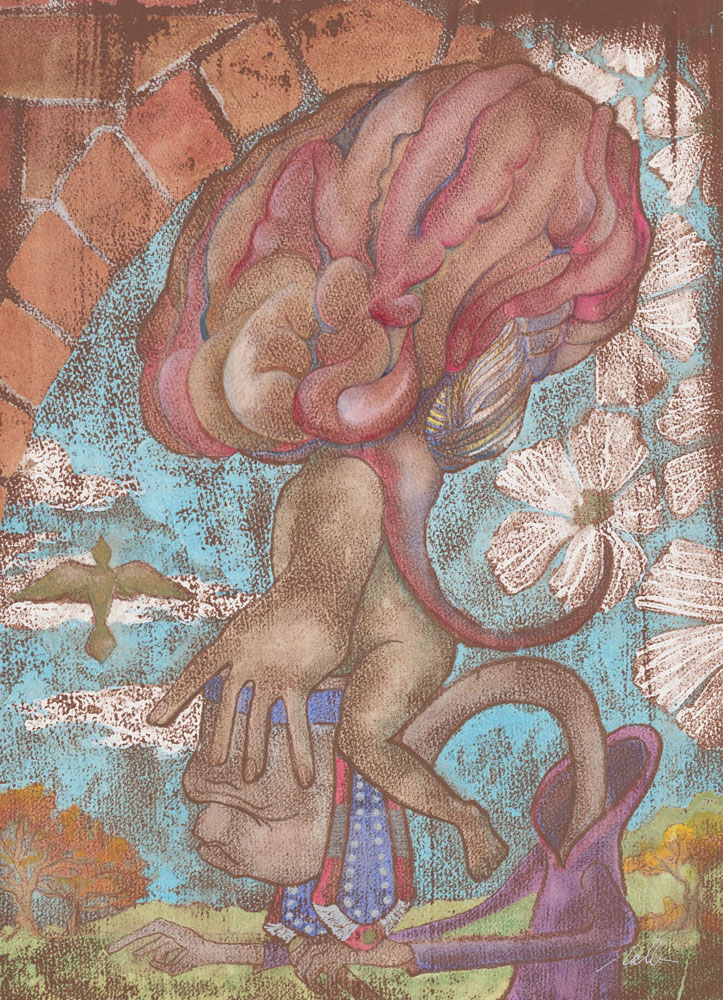 Missing the Forest for the Trees
Original Painting, Unframed: (click image for full view) watercolor, prismacolor and gold leaf enamel on acid-free cotton rag. Unframed image size is 15" x 20" vertical. Painting will ship, with a protecting sheet, rolled in a tube.
Missing The Forest for the Trees
It is autumn, at whose equinox day and night become balanced. Trees release their leaves which tumble as gentle reminders of the cyclic nature of our existence. Fragile white petals lie beneath the hibiscus, as a goodnight kiss to the autumn sky. Yet this noble person, ridden by his unfettered mind, cannot see the beauty around him. Perhaps he's ruminating on affairs of state or his own mortality. Perhaps he forgot the lyrics to a song or can't find his car keys. Either way, his thoughts weigh heavily upon him, aging him, and blinding him to the beauty and grace of his surroundings.