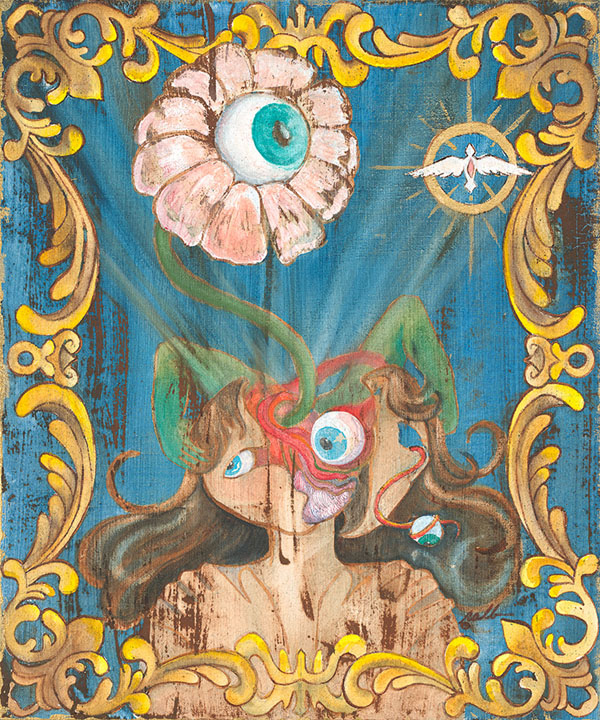 KD Neeley Gallery welcomes a variety of artists, and New Mexico House of Representatives' member Bill McCamley, to talk about the current cannabis legislation in New Mexico. But that's not all ... The Chronicle NM will be on hand with the latest cannabis product info, and there'll be stand-up comedy and open mic performances. I'll be offering a dozen paintings at this event to help raise funds for this not-for-profit gallery. So, come join us for some art, open mic, and comedy, in support of cannabis education and legislation.
KD Neeley Gallery
104 4th St NW, Downtown Albuquerque
Event: Friday April 20 from 6 to 10 pm
Exhibition is ongoing through May 25
Tuesday through Friday 10 am - 2 pm and Saturday 11 am - 6 pm
____________
Shown here: A Fearless Examination of Self is one of a dozen of my works for sale at the KD Neeley Gallery from April 20 through May 25. It's the study for a larger piece entitled The Transmutation of Sacrifice.